Learn more about our experience in the
full range of seafreight operations

We boast extensive experience in all categories of domestic and international shipping operations, including Less than Container Load, Full Container Load, RO-RO, freight forwarding to the Canary Islands, China and Bolivia, as well as integrated and flexible logistics solutions to cater to our clients' unique and diverse requirements.
FULL CONTAINER
LOAD (FCL)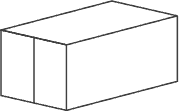 The term Full Container Load (FCL) applies when a single sender uses an entire container. Thus, once loaded and sealed, the entirety of the contents therein belong to a single owner. This ensures that the merchandise will not be manipulated until at its final destination.
The carrier agrees to transport the container from point A to point B. The shipping firm's only guide as to the container's contents is the so-called bill of lading (B/L), which includes a declaration of the consignment and a description of the same.
This service is economically viable when the merchandise occupies 15 m3 or more (around half of a 20' container).
FCL is recommended to maximise and protect the shipped merchandise, as well as to reduce costs. Because there is a single buyer, the shipment is delivered directly from port to the recipient.
Special equipment is available for special loads, including open top, flat rack and refrigerated containers.
LESS THAN CONTAINER
LOAD (LCL)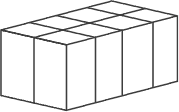 LCL means Less Than Container Load. This term is used when a single container carries several consignments from different exporters/importers.
This service is recommended and more economical for smaller shipments that would not fill a complete container.
Apart from a better price point, another advantage over Full Container Load (FCL) is delivery and receipt at a Container Freight Station (CFS).
Non Vessel Owning
Common Carrier (NVOCC)
We operate our own global LCL network, providing NVOCC services to and from all major ports and cities.
Comprehensive management, via a proprietary network of specialists, ensures traceability and quality throughout our clients' supply chains.
CANARY ISLANDS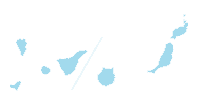 Freight forwarder acting as NVOCC to the Canary Islands, with our own agents in Las Palmas de Gran Canaria and Tenerife.
Weekly departures from Barcelona and home delivery across the islands of the archipelago.
Both Full Container Load (FCL) and Less than Container Load (LCL) services are available.
BOLIVIA EXPORT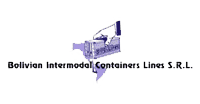 We are the general agent in Spain for BOLIVIAN INTERMODAL CONTAINERS LINES SRL, a specialist in FCL and LCL consignments in Bolivia since 1997.
We run regular departures from Barcelona for deliveries to the city of La Paz, at the Almapaz logistics facility, with shipping times of approximately 28 days.
Ours is the only DIRECT service from Spain to La Paz with no transhipments.
CHINA IMPORT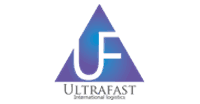 Specialists in consolidation of hazardous goods from China
Weekly import departures from the Port of Shanghai and direct services to the Port of Barcelona.
INDIA IMPORT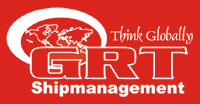 Weekly import departures from the Port of Mumbai.
Roll On/Roll Off services are designed for all kinds of wheeled cargo.
This transport is particularly suitable for loads that are difficult to containerize, such as trucks, cars, oversize loads and heavy loads.
Putting the world within your reach:
We specialise in international trade, customs and fiscal regulations, ensuring viable and successful triangular operations.
We act as a single liaison, centralising and coordinating all transport for the entire operation, as well as documentary and customs procedures.
Fast quotes, competitive pricing and no middlemen.
Any kind of multimodal, seafreight, airfreight, TIR truck and project cargo service.
We provide consultancy through each stage of the supply chain
We ensure shipment traceability from the point of origin to anywhere in the world.
We particularly specialise the following sectors

CHEMICALS

MACHINERY
CAPITAL GOODS

CONSUMER GOODS

PUBLISHING INDUSTRY

FOOD
Find the service that suits your needs